Mead Metals has Room to Grow in Shoreview
Mead Metals completed a 28,000-square-foot expansion to its Shoreview location, doubling its warehouse space while installing air conditioning for the entire building and improving production efficiencies and employee safety that accompanied the extra space and improved traffic flow.
"We are excited and proud of our abilities after the expansion," said Mead President Sandy Crawford. "And we are happy to be in Shoreview, as I cannot imagine a city that could be more supportive and helpful to a business with such a project."
Over the last two years, the metals industry has been overwhelmed with pent-up demand from the COVID-19 pandemic and raw material shortages. Mead has been extremely busy, running at unprecedented levels, with their existing warehouse not capable of holding enough raw materials to meet that demand. Company ownership knew it needed more warehouse space, but its facility was landlocked. The City of Shoreview was instrumental in assisting Mead with purchasing property immediately behind their facility and with Tax Increment Financing to make the project a reality.
Expansion
Construction on the $5 million project began in May 2021 and was completed in December 2021, on time and under budget. Crawford pointed to the ability of the construction company, DJ Kranz, to order raw materials in March 2021 before the supply chain issues became serious.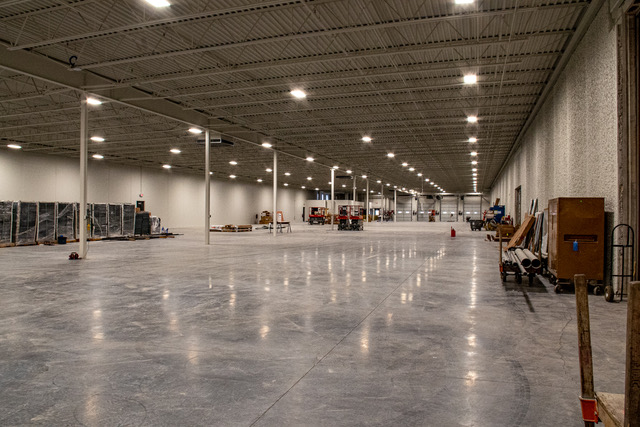 "We were very fortunate to get the project started before construction costs and availability became the problem limiting projects now," she said. "To complete the project on time or under budget is often difficult in normal times, but to achieve both is phenomenal and a testament to the excellent relationships and dedication of DJ Kranz, HTG Architects and the City of Shoreview."
The expansion has provided Mead with the extra space required to hold increased amounts of raw material on site, offering the flexibility to meet customer orders, which had become increasingly difficult with the rising demand of 2021. Additionally, Mead reconfigured existing equipment to allow for better traffic flow of forklifts delivering raw materials to various production lines while improving employee safety.
"The efficiencies we have gained have been eye-opening, as forklifts have not had to wait as often in bottlenecks. A minute here or a minute there adds up," said Crawford. "The extra space has also opened up the production floor and warehouse, making it safer for our employees."
Mead also installed air conditioning throughout the facility, with bumpers on the dock doors, to maintain a controlled environment.
"The original warehouse was uncomfortable for employees and hard on the metal," said Crawford. "Now, we have a much more pleasant work environment and we can hold more metal without worrying about its condition."
Room for the future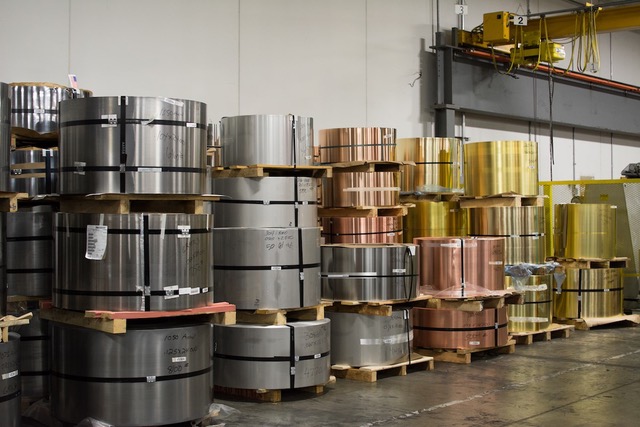 The project's success was facilitated by extremely helpful City officials and a supportive family ownership group, said Crawford.
"The City of Shoreview consistently assists companies like Mead with projects like ours and was able to guide us throughout the process," she said. "An extremely supportive family ownership group was also instrumental in helping to deliver the project successfully."
Mead's sales have been up about 20% in 2022 due to the ability to hold more raw material on site and the realized efficiencies. The expansion also allows Mead to plan for future opportunities by continuing to evolve with its existing productivity base.
"We were packed wall-to-wall before the expansion," said Crawford. "Now, we have additional storage space, but also the room to add additional production lines and the opportunity to increase capabilities and capacity."