Shoreview Restaurant Learns How to Serve Community
A tasteful meal is a wonderful way to bring a group together, whether around the family table or in a favorite community restaurant. While the work behind that meal often goes unrecognized, many find that experience to be equally endearing. That is the case for Carly Gatzlaff, owner of Shoreview's new Churchill St. restaurant, and her staff as they have lived through the restaurant's opening the past few months. That time has been filled with learned lessons, beautiful meals and, beyond all, a community brought together.
"Everything we can control has been progressing very well," she said. "The community support for our success has been completely overwhelming.
Churchill St. opened on November 10 with a mission of offering excellent food served by really nice people who care deeply for the community. Initially, Gatzlaff hoped for general all-day hours of operation but had to begin with breakfast and brunch only due to available staffing. Churchill St. has succeeded in meeting its mission, providing good, locally-sourced food made from scratch while offering customers and team members a beautiful, open and welcoming place to gather. Now, Churchill St. is open Wednesday through Sunday from 7:00 a.m. to 9:00 p.m.
"The community has received us very well, with folks rooting for us maybe even more than we expected," she said. "They have rallied around our story."
Positive experience
The first few months of their operation have been filled with many positives, starting with the menu. Breakfast has been an enormous success right from the beginning, with coffee, pastries and hot cakes being a customer favorite, said Gatzlaff. Customers have asked for more vegan options to accompany the Veggie Yum, a sandwich with herbed goat cheese, marinated farm veggies, apple and greens. Dishes are prepared with natural ingredients provided by several partners. Dinner hours were added at the end of January, serving both in-person and online ordering for pickup.
"Our chefs have worked extremely hard to prepare beautiful and amazing food," she said.
Another extremely heartening aspect of the operation for Gatzlaf has been witnessing the dedication of her employees. Wanting much more than simply opening a restaurant, Gatzlaff was seeking to create an environment that was a fantastic place for her employees to work. She has continued the many employee perks she had planned as a no-tipping restaurant, like including a 15% service charge to bills, equally distributed among every employee based on the hours they work. Another effective form of that directive has been the employee benefits they have been able to provide, like 100% employer-paid medical insurance, 3% employer-matched retirement account and paid time off. Additionally, she has kept an emphasis on a charitable attitude, fulfilling regular donations of homemade soup to Minnesota Central Kitchen.
"We are dedicated to taking good care of our employees," said Gatzlaff.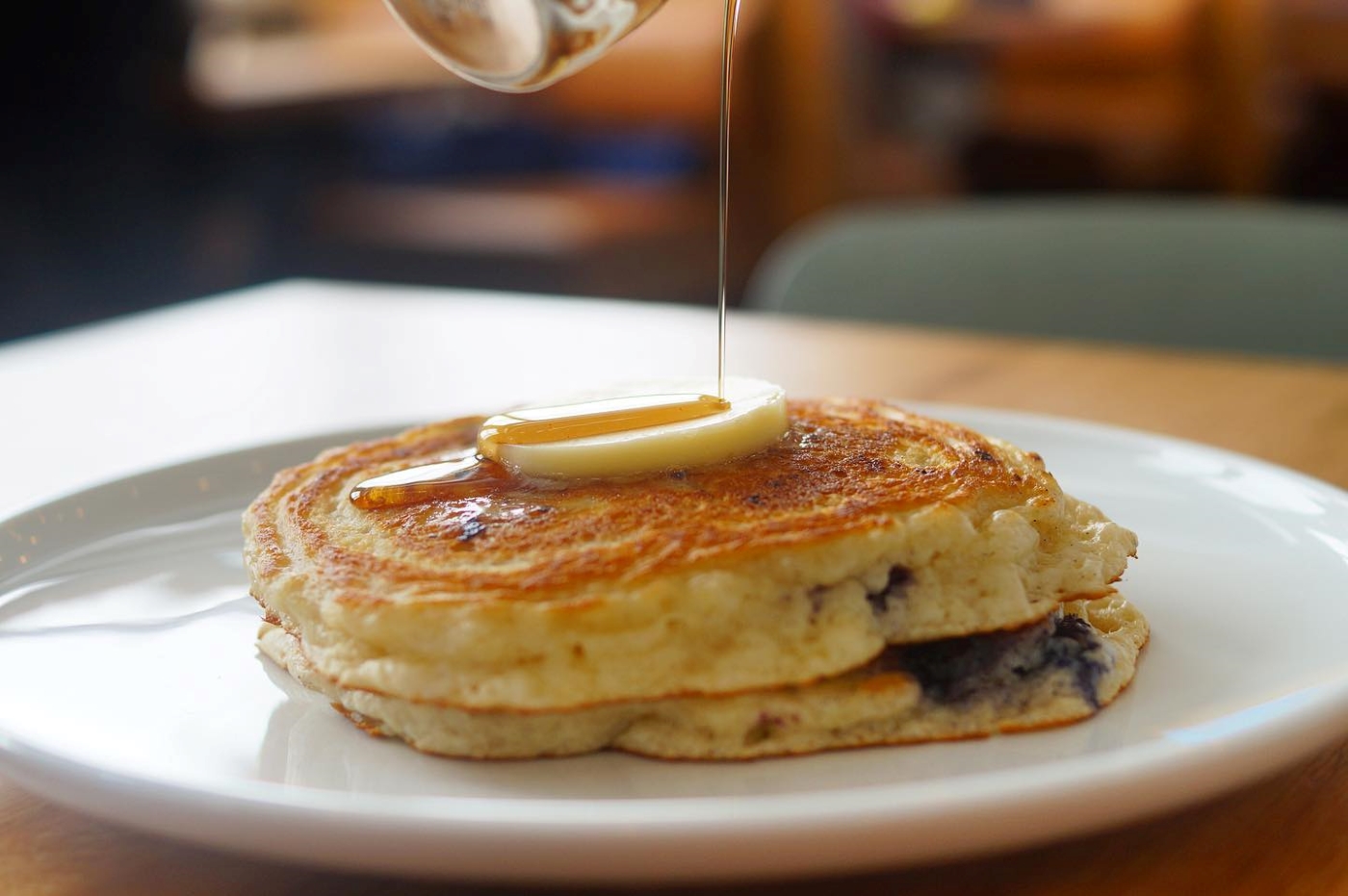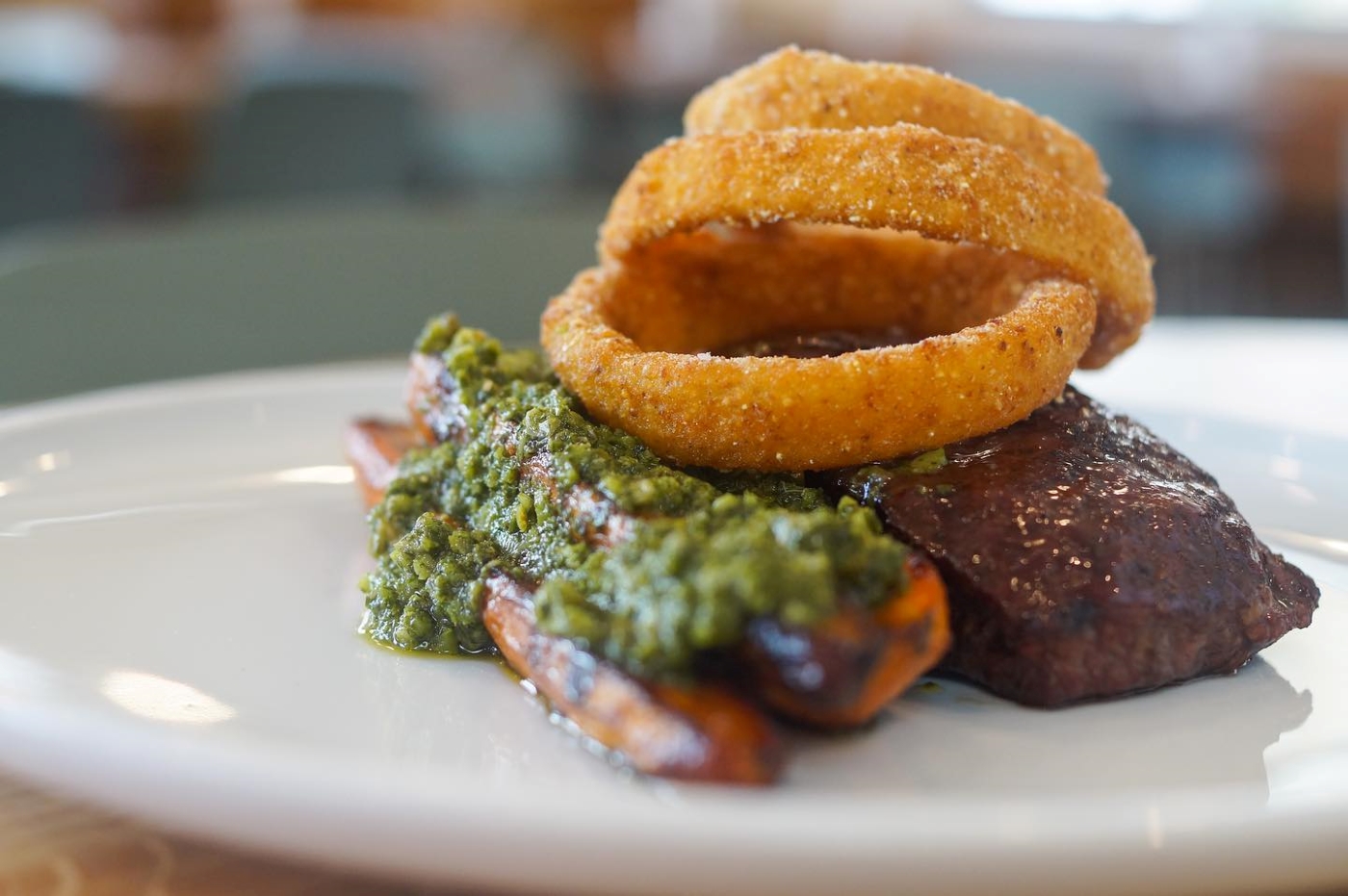 Key learnings
Even though she knew there would be a steep learning curve, several unexpected items did arise over the first few months, said Gatzlaff.
"While we have been successful in many aspects, there are many factors out of our control," she said.
The cost of goods has been higher than expected, resulting in the need to raise prices within one month of opening. But their most pressing issue has been finding enough employees to fill their desired staffing levels.
"Executive Chef Aaron Mathaler has been exactly what we hoped, providing the expertise and creativity individuals want to work with," said Gatzlaff. "But we need more cooks to help those we have, who have dedicated themselves selflessly and worked extremely hard."
Gatzlaff's team has been creative in scheduling personnel and adapted their menu to help the employees they do have. While they originally were open Wednesday through Sunday, they switched to Thursday to Sunday to allow employees to plan and prepare on Wednesdays instead. She has adjusted the times they serve hot breakfast as well to best match with the available staff.
Making it work
Before opening the restaurant, Gatzlaff had stated she was excited to see how her life would change once it was open. Despite enduring knee surgery in the first months of the restaurant's operation, the experience has been exactly what she hoped.
"It has brought me so much joy to have a chance to do something in and for my community," she said. "I look forward to our future at Churchill St.; we will make it work!"