Think about economic development in Shoreview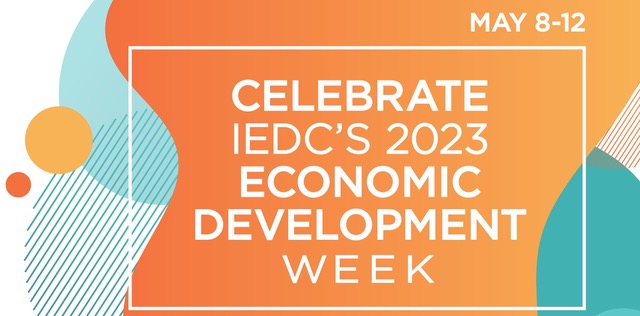 The underlying factor for a community's vitality and quality of life is the ability to generate dynamic economic growth. Small entrepreneurial efforts, local businesses and large corporations provide jobs for residents, increase financial opportunities and improve the overall quality of life in an area.
Starting or operating a business can be challenging, however. One significant factor supporting economic efforts in Shoreview, MN, is the City of Shoreview. Its staff and advisory groups work as an ally to prospective and existing business leaders and potential new or relocating prospects by connecting them to necessary resources and support with area organizations and developers.
Observation on economic development
The International Economic Development Council recognizes the critical support structure and guidance delivered by local organizations with its eighth annual National Economic Development Week (EDW), from May 8 to 12. The week is an opportune time to reflect on the importance of local economic development efforts to build a vibrant and sustainable community.
EDW is a chance to recognize economic developers, the local leaders and organizations who work tirelessly to recruit investors, develop businesses, create jobs, enhance the tax base and ultimately improve the quality of life of their communities.
Commitment to Shoreview development
The City is committed to providing the support and resources necessary to foster business development and growth in Shoreview. Its efforts, indicated below, seek to foster a strong, healthy, and positive business climate for continued economic development, business growth and reinvestment in the community.
The City enthusiastically supports existing businesses by committing to business retention and expansion because their growth and well-being are crucial to the local economy. One example is Mead Metals $5 million expansion in 2021, which doubled its warehouse space, improved employee safety, added air conditioning and improved production efficiencies. Read this article for further information.
The ability to attract new businesses is equally important. The City works with land developers, brokers and agents to promote properties and buildings that could support new businesses. A wonderful success story is the Churchill St. restaurant, which has been open for over a year now, experiencing tremendous success as a popular community showcase, offering great food and a positive work environment.
Workforce development is an ongoing process, as finding and hiring the right employees is one of the primary challenges facing businesses in today's economic environment. Shoreview has a robust and talented workforce, with more than 14,000 workers living and working in the city. Continued development of that workforce is critical, and the EDD works with many workforce partners that help match employers with prospective employees or offer quality education opportunities and customized training.
Shoreview is a community that understands the importance of support for entrepreneurs and small businesses. Several assistance programs and local and state incentives apply to specific situations in Shoreview. Businesses can also access training needed to further their operations, like the CEO Next Best Institute, which exists to help support growing companies at no cost to them. The program is for businesses employing 10 to 99 individuals, with revenue between $1 and $50 million, that are past the start-up phase and looking to grow.
The City is a leading marketing, promotion and planning entity for fostering economic growth and attracting prospective investors and residents to Shoreview. It works with a network of community leaders and experienced business owners to facilitate the strategic planning of local stakeholders to develop long-range community plans. Shoreview has two citizen-advisory boards tasked with providing economic development policy direction - the Shoreview Economic Development Authority (EDA) and the Economic Development Commission (EDC). The EDA focuses on housing, business retention and expansion and commercial redevelopment. The EDC supports business development and growth in Shoreview through business promotion, expansion, retention and attraction. With regional and state economic partners, Shoreview residents and businesses receive the attention and assistance they need.
You can support Shoreview's economic development too!
Shoreview has many invested parties working to keep it a vibrant city known as an ideal place to live, work, play and learn. Follow along on Twitter, Facebook and LinkedIn or sign up for our mailing list to be aware of the extraordinary efforts supporting Shoreview