St. Paul College
235 Marshall Avenue • Saint Paul, MN 55102
US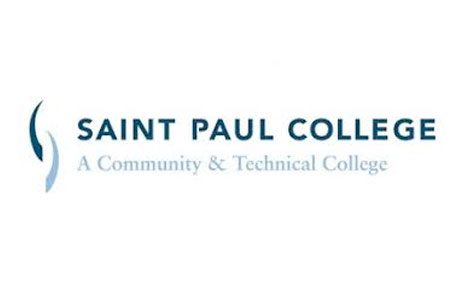 Saint Paul College was established in 1910, and we are proud to be honoring education for more than a century?????.
Saint Paul College has been ranked no. 9 in The 50 Best Community Colleges in the United States by TheBestSchools.org. ?The College offers 54 associate degree programs, including the Associate of Arts degree, and 74? career certificate and diploma programs. Since our humble beginning, we have been helping students succeed in high-demand careers!
Transfer and articulation agreements with 4-year colleges and universities provide pathways for students to transfer and continue their higher education. The College also works with more than 500 business, industry and labor representatives to provide employment opportunities for our graduates.
The College focuses on advanced technology to enhance curriculum and the learning experience. Classrooms are equipped with state-of-the-art technology and there is free Wi-Fi access campus-wide.
The campus is student-oriented, with support services that include academic support and free tutoring, computer labs, retention services, transfer services, career services and free access to online job posting.
The Power of YOU program provides qualified students graduating from Minneapolis or St. Paul public schools the opportunity to attend Saint Paul College tuition-free.?
Whether you need transfer credits for that four-year degree, or want to enroll in our full-time Associate of Arts, Associate of Science or Associate of Applied Science degree, diploma, certificate programs, or just take a few credits to enhance your work skills, Saint Paul College is the place you want to be!