Community Benefit on the Menu at New Shoreview Restaurant
Restaurateurs seek to draw customers with special offerings for their establishments, such as exciting entrees or unique seating environments. Carly Gatzlaff, owner of Shoreview's Churchill St., had a much more grand scale to her vision.
"We will offer good, locally sourced food that is made from scratch," she said. "While developing our food is important, we are really planning Churchill St. to offer a much larger benefit to the community as a beautiful, open and welcoming place to gather for guests and team members alike."
After more than a year of planning and renovations, Churchill St. has a target opening date of late October. Its presence is a result of Gatzlaff's desire for a different restaurant experience not found in Shoreview. As a Shoreview resident of more than 10 years, she knew she was looking for something that could be a community gathering place, but did not have any idea how to begin.
"My experience in the restaurant business was working at a fast food restaurant for four years in high school, so I had no idea where to start," she said. "Luckily, the process has been very smooth due to a fabulous team that has a high involvement with restaurant development."
That team began with Jonathan Gans and Josh Hoyt, two principals with Northlands Consulting, an organization that seeks to assist those beginning a new concept from scratch or operating an existing restaurant. The two have years of experience in the hospitality industry and most recently worked together at Minneapolis' The Bachelor Farmer, where Gans was the Executive Chef and Hoyt was the Director of Operations. Their mission at Northlands is to help restaurants develop lasting success with creative concepts and business sustainability. In October 2020, they and Gatzlaff began working on making her vision for Churchill St. a reality. Hoyt believed the timing was right because, while he was expecting a distinct retraction of the industry due to the pandemic, he was confident of a healthy bounceback due to the pent up demand.
"Carly had a great vision for Churchill St. that represented the inherent importance of a restaurant as a place to gather together to be cared for and taken care of," he said.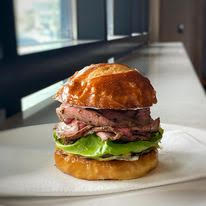 Gans said Gatzlaff's idea of Churchill St. being more than a restaurant fit their ideals as well.
"When Carly reached out to us, it was clear how much she deeply cared for the Shoreview community," said Gans. "We had similar feelings and alignment on driving toward more equitable working environments."
Putting that vision into practice is a difficult path. The restaurant had been a hardware store, right off two major bike paths in Shoreview. To create that open and welcoming gathering place, Gatzlaff enlisted the aid of architect Wynne Yelland of Locus Architecture and Abby Jensen from James Dayton Design. One feature of the restaurant is a three-season dining patio, converted from the old store's outdoor garden center.
"The caliber of people involved has been amazing," said Gatzlaff. "We have created a space we hope the community loves and be that spot where they are excited to hang out."
The Churchill St. management team includes the Executive Chef, Aaron Mathaler, and General Manager Bethany Doscher. Mathaler is a native of Eau Clarie, who studied and worked in several California locations and Australia with several award-winning leaders. Doscher, recently relocated to Shoreview after years of experience with Front of House roles in Chicago and Brooklyn restaurants.
"From the very beginning, we have been very serendipitous in finding excellent, creative individuals to be part of this team," said Gatzlaff. "They have all contributed to an extremely positive flow, moving us toward our opening."
Along with the customer experience, Gatzlaff is adamant that Churchill St. be a place that is welcoming to team members as well.
"We want to bring aspects that have been lacking to the restaurant community, by creating an environment that is an amazing place to work for our employees," said Gatzlaff.
Attributes she is targeting are 100% employer-paid medical insurance, an employer-matched retirement account and operating with Service Fee Model. The progressive pay structure includes a 15% service charge instead of tipping, with all of that charge distributed to employees, from dishwashers and bartenders, to serving staff. She plans to keep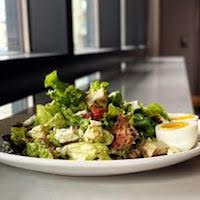 operating hours that are more kind to the lives of the employees and allows for proper training. She is also seeking B Corporation certification, assigned to businesses who develop a more inclusive and sustainable economy.
October Opening
Now, just a few weeks from opening, the team is completing the tasks of filling out the staff positions, finalizing menu offerings in a test kitchen and a seemingly unending list of steps to get to that opening date. Gatzlaff said she is extremely grateful for what she has learned over the past year, but acknowledged being ready for the finish line.
"I am excited to see how our lives will change once it is open," she said. "It has brought me so much joy to have a chance to do something in and for my community."