Shoreview Parks Offer Perfect Summer Recreation!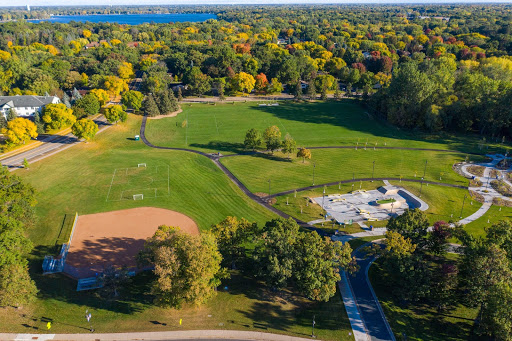 It's Park and Recreation Month - the perfect time to get outside and enjoy all that Shoreview has to offer! The 11 city parks in Shoreview offer a world of recreation! Court sports enthusiasts can play basketball, tennis or pickleball, which is rapidly becoming extremely popular with all ages. Baseball, softball, and soccer/lacrosse fields are sprinkled throughout the city as well. Several pavilions and shelters offer relaxing family picnics or group gatherings. And the lakes within several of the city and county parks offer fantastic fishing, swimming and boating recreation.
An elaborate system of over 60 miles of trails and sidewalks throughout Shoreview connects the parks with shopping areas and a community center. The trail map can be visited here.
Bicycling in the parks and throughout the community is a popular activity in Shoreview, reflected by being the first Minnesota city to be named a "Bicycle-Friendly Community" by the League of Minnesota Cities. The Tour de Trails biking event showcases the scenic trail system each summer as part of the Slice of Shoreview community festival.
Why we celebrate Parks & Rec Month
The City of Shoreview understands the important role parks and recreation play in our community. They are essential for local residents having a high quality of life, enjoying being here and for new families looking for a place to live. Parks and recreation can also serve as an economic driver. When people visit our community to play at a park, participate in a tournament or use our recreation facilities, they often spend money locally on restaurants, gas and even shopping. This benefits local businesses and creates jobs.
You can help!
Share posts about our parks and rec on social media. Invite friends to visit, leave positive reviews on Facebook and Google and become an ambassador for our community.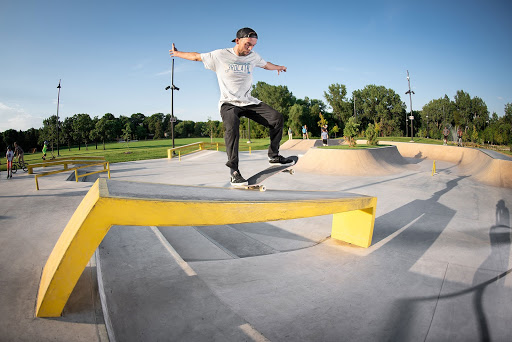 Shoreview is committed to keeping their parks clean, beautiful and new. Here are a few parks and recreation spots you can visit and talk about.
Shoreview Commons - a round of improvements costing more than $3.5 million was completed in 2020. This included a pond, pickleball courts, nature playground, expanded plaza, sidewalk to the library and a new plaza-style skatepark behind the community center. More improvements are planned for 2021, including a destination playground and new park building.
Rice Creek Fields - a new playground was installed in 2020.
Wilson Park - the basketball and tennis courts were resurfaced in 2020.
Heritage Park - this new park offers a different experience than a typical park with the historic Guerin gas station and Lepak-Larson house.
Get outside and bring a friend
The trails and parks of Shoreview offer unparalleled recreation opportunities for families and individuals of all ages. Visit our website to learn more about the exciting activities waiting for you today! We encourage you to get outside, explore, do something new and bring a friend along. Shoreview has a lot to offer and our parks and recreation department does an excellent job at providing opportunities for community members to enjoy themselves. Still, not everyone takes advantage of these opportunities. Share this article and tell a friend about all of the great things there are to do in our community.