Just Launched: COVID-19 Vaccine Connector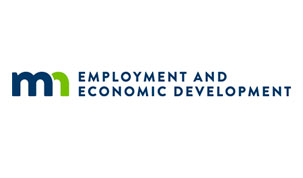 Dear Business Leaders,
I wanted to share a new tool that we launched today, the COVID-19 Vaccine Connector, which will help Minnesotans find out when, where, and how to get their COVID-19 vaccine.
The Vaccine Connector is the next step of the state's vaccination strategy to meet Minnesotans where they are and connect them to vaccine opportunities, no matter where they live or their personal circumstances.
We'd love your help in spreading the word to your communities and your employees, so that we can get as many Minnesotans signed up in the tool as possible.
Here are the basics:
When Minnesotans become eligible, the Vaccine Connector will alert them of their eligibility; connect them to resources to schedule an appointment; and notify them if there are vaccination opportunities in their area.
Minnesotans age 65+ who sign up with the Vaccine Connector will also be automatically included in the selection process for appointments at state-run community vaccination sites.
Signing up for the Vaccine Connector is easy, safe, and secure — and all Minnesotans should sign up. There will be no cost and no restricted time period for signing up. Health insurance and personal identification forms are not required for signing up. Minnesotans unable to sign up online can have family or friends help them sign up online, or call 833-431-2053 (tollfree) for assistance signing up over the phone. Translation is available by phone in all languages.
While vaccine supply from the federal government is extremely limited and simply does not come close to meeting the demand in Minnesota, this tool is an important step toward connecting all Minnesotans with the vaccine so we can be ready as the supply increases in the coming months. We've developed a reliable and stable network of ways Minnesotans can get vaccinated including health care systems, local pharmacies, federally qualified health centers, local hospitals, local public health, and state-run community vaccination sites to meet Minnesotans where they are and make sure everyone will have somewhere to go when it's their turn.
For more information about COVID-19 vaccination in Minnesota, go to the Minnesota Department of Health's COVID-19 Vaccine information hub. Attached are also resources that you may find useful.
We'd love your help in spreading the word.
Best,
Steve Grove, Commissioner
Minnesota Department of Employment and Economic Development
---
Resources:
More Topics
2020 was a tough year for businesses of all sorts. Covid-19 decimated labor markets, stressed supply lines and, in some unlucky sectors, ground production to a halt. 2021 is a chance to forget last year's trials and to start fresh. Chances must be capitalized on to create change. You need to pu...
If you are planning to open your own small business, the first step is to develop a business plan. The next step is to develop a marketing plan, as all business plans should be paired with a strategy for marketing your products or services. Marketing strategies vary in format, bu...