Shoreview Offers Business Assistance in a "Wink" of an Eye
Applications for Second Round of Emergency Assistance Grants Open Now
Doug McCulloch walked away from his career in 2017, tired of the work, but without a plan. Four short years later, as owner of the Winkin' Rooster restaurant in Shoreview, his situation has changed.
"Working long hours are trying once in a while, but I enjoy it so much, it really doesn't feel like work," he said. "Most of that is due to the people of Shoreview."
McCulloch's outlook is bright, even through the COVID-19 crisis, thanks in part to the Small Business Emergency Assistance Program of the Shoreview Economic Development Authority (EDA). He received a grant last May as part of the EDA's effort to help small businesses survive the COVID-19 crisis. The organization processed 30 grants at $5,000 each to small, local businesses, totaling $150,000.
"Their generosity helped us go from figuring out how we would pay our rent, to being able to determine what is next for the restaurant," said McCulloch.
Shoreview Embraces Small Businesses
The grant program is just one example of Shoreview's affinity for local businesses, said McCulloch. When he bought the business in November of 2017, neighboring owners came to meet him immediately and struck up helping relationships, such as trading handiwork for lunch.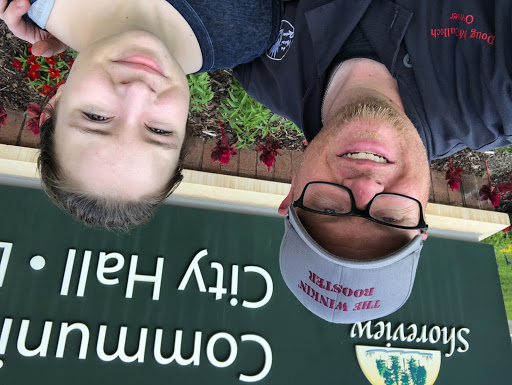 As COVID-19 hit in March, regular customers asked how they could help. When McCulloch replied to one that all he needed was for her to show up and make him laugh, the customer did just that, placing a takeout order nearly daily via text, including a joke with each one.
"From the first day, the community embraced me and this really feels like home now," he said.
When he spent six days in the hospital when he contracted COVID-19 himself, a local friend and her husband kept the business running along with his family.
"This community kindness is something you cannot plan for," said McCulloch. "From the other business owners to the customers, these are some of the coolest people in the world."
McCulloch said while he understands the City appreciates its large businesses, he has never known a city to be so eager to help small businesses survive and be successful. An example, he said, was the fact applying for the grant was not an easy decision. Growing up in a traditional East Coast Italian family, he was determined to make it on his own. But the Shoreview EDA, mayor and City Council members all reached out to him, suggesting the grant would help take some pressure off his business.
"I cannot express my gratitude to them," he said. "I had been doing the math, deciding which equipment to sell to survive, but the grant kept us from having to go that route."
Fun Environment
McCulloch says his goal with the Winkin' Rooster is to provide a great meal at a reasonable price in a fun environment. He features made-from-scratch soups, sauces and sandwiches and offers catering and box lunches, mostly on a regular basis for local businesses.
"We try to make it fun and know the customers come for the food but stay for the snark - sarcasm is free with every order here," he said.
McCulloch operates with a small workforce. His one part time employee has the natural ability to make customers feel welcome and brings her natural joy to the day. The rest of his workforce has a family focus, with his daughter as cook before she went to college and his mother-in-law washing dishes in return for soup to go. McCulloch said his 14-year-old son is proficient at running the restaurant or handling special projects, such as setting up his online ordering platform.
"The pandemic was an opportunity to focus on better ways to run the business, such as online ordering," he said. "The grant gave us the room to breathe and look at making our business more efficient and provide more benefits to our customers."
And then there's the question of the origin of the name.
"It came from when I was at a concert with my son and he couldn't pronounce the artist's name, getting closest with "Winkin' Rooster," McCulloch said. "He does not find that story as funny now that he is a teenager."
The Place to Be
Now, looking back at those uncertain days he left behind, McCulloch is happy he took the chance and offers his own recommendation to others thinking of a similar path.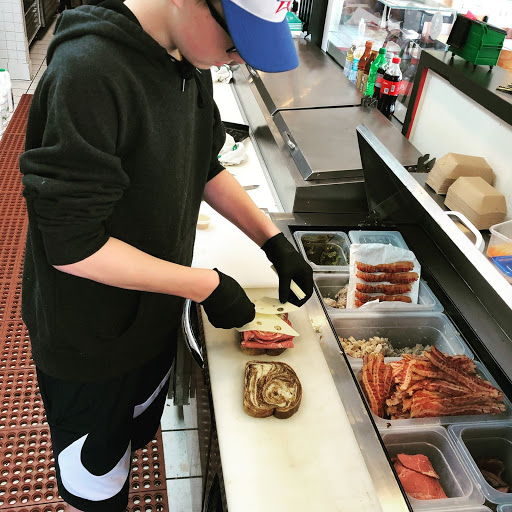 "I have had opportunities to move out to other locations, but I do not want to leave here because Shoreview has been great," he said. "For anyone looking to start their own business, Shoreview should be the first place to look."
The City of Shoreview has allocated another $150,000 for a second round of grants and is currently taking applications. For this round, grants will be $10,000 to full service restaurants and $5,000 for other eligible small businesses. As with the first round, second round grants are forgivable if businesses submit documentation indicating the funds were used to cover eligible expenses such as rent, payroll, utilities, accounts payable, taxes and other COVID-19-related costs. To learn more about eligibility and find an application, go to the City of Shoreview Economic Development website here or call (651) 490-4600.