Shoreview's Farmers Market: More than Produce and People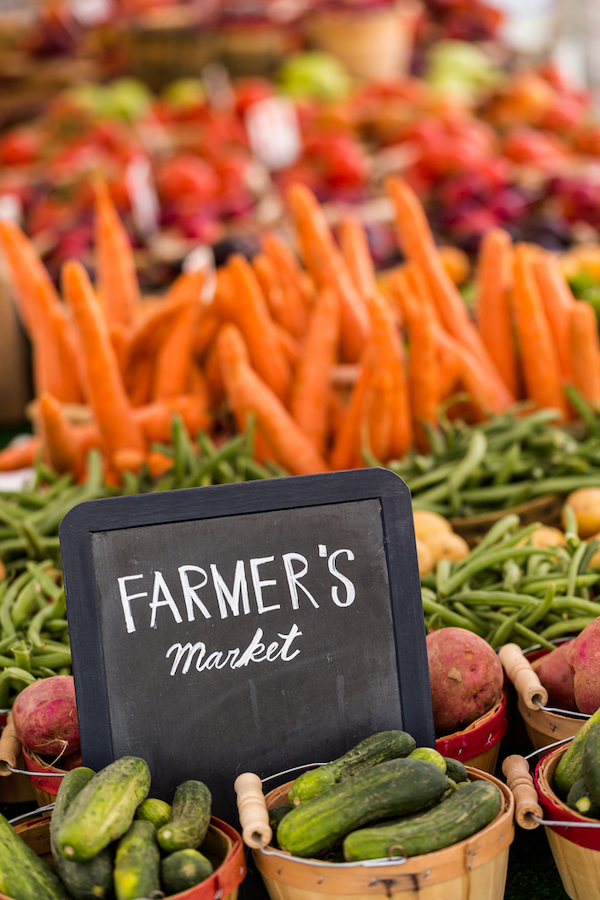 Nothing says summer like the fresh produce and colorful crafts supplied at farmers' markets by small business owners. But their economic impact on local communities is anything but small. In 2020, the USDA reported that farmers' markets had $514 million in direct-to-consumer sales.
Shoreview's Farmers Market hosts more than 30 vendors providing fresh, locally grown produce and foods, handcrafted artisan items and live entertainment. It includes a frequent shopper program and a weekly e-newsletter.
Outdoor farmers market
Tuesdays
June 6 - August 29, 3 - 7 pm (market closed July 4)
September 5 - October 10, 3 - 6 pm
4580 Victoria St N, Shoreview MN 55126
Indoor farmers market
Tuesday, November 14, 3:30 - 6:30 pm
Saturday, December 16, 9 am-noon
Fireside lounge (upper level)
4580 Victoria St N, Shoreview MN 55126
The business of relationships
Yair Carvajalino owns Norte Café Roasters, one of the regular vendors at the Shoreview Farmers Market. His family grows coffee beans in Colombia, which he roasts and sells in Minnesota. He attends about a dozen markets throughout the metropolitan area, but Shoreview was one of the first he went to as he started his business three years ago. Many of the initial relationships he developed with his business came from Shoreview, which he still maintains today.
"The Shoreview market has a great location by the community center and park, so we get a lot of traffic from families or individuals with their activities there and the available parking makes this market very accessible for vendors and visitors," he said. "There are other larger markets in the metro, but they do not have the great accessibility Shoreview does."
Farmers' markets are specifically critical to new business owners because they offer the opportunity to build relationships, Carvajalino said.
"These markets are good for us to get our products in front of people with a very affordable investment to prove our business concept," he said. "We can tell our story and explain where our product comes from or how it's made, which the consumer can't get in a store."
Celebrate farmers!
In 2022, the USDA Agricultural Marketing Service indicated there were more than 8,700 U.S. farmers' markets, with total annual sales estimated at $1 billion. These increasingly popular events to access healthy foods are also economic drivers for a community. The U.S. Department of Agriculture Economic Research Service indicates that American farmers receive only 14.3 cents of every dollar spent on food, while they take upwards of 90 cents on the dollar from farmers' markets. And growers selling at local outlets create thirteen full-time farm operator jobs per $1 million in revenue earned, compared to only three for those not selling locally.
August 6 - 12 is National Farmers Market Week and a good reminder of the importance farmers, growers and creators have on the vitality of the Shoreview community. You can learn more about the national effort from the Farmers Market Coalition.
The City of Shoreview and Think Shoreview are here to help your local business grow to meet the needs of residents. Please contact us today to learn more about what we can do for you!