Shoreview is Full of Fall Fun!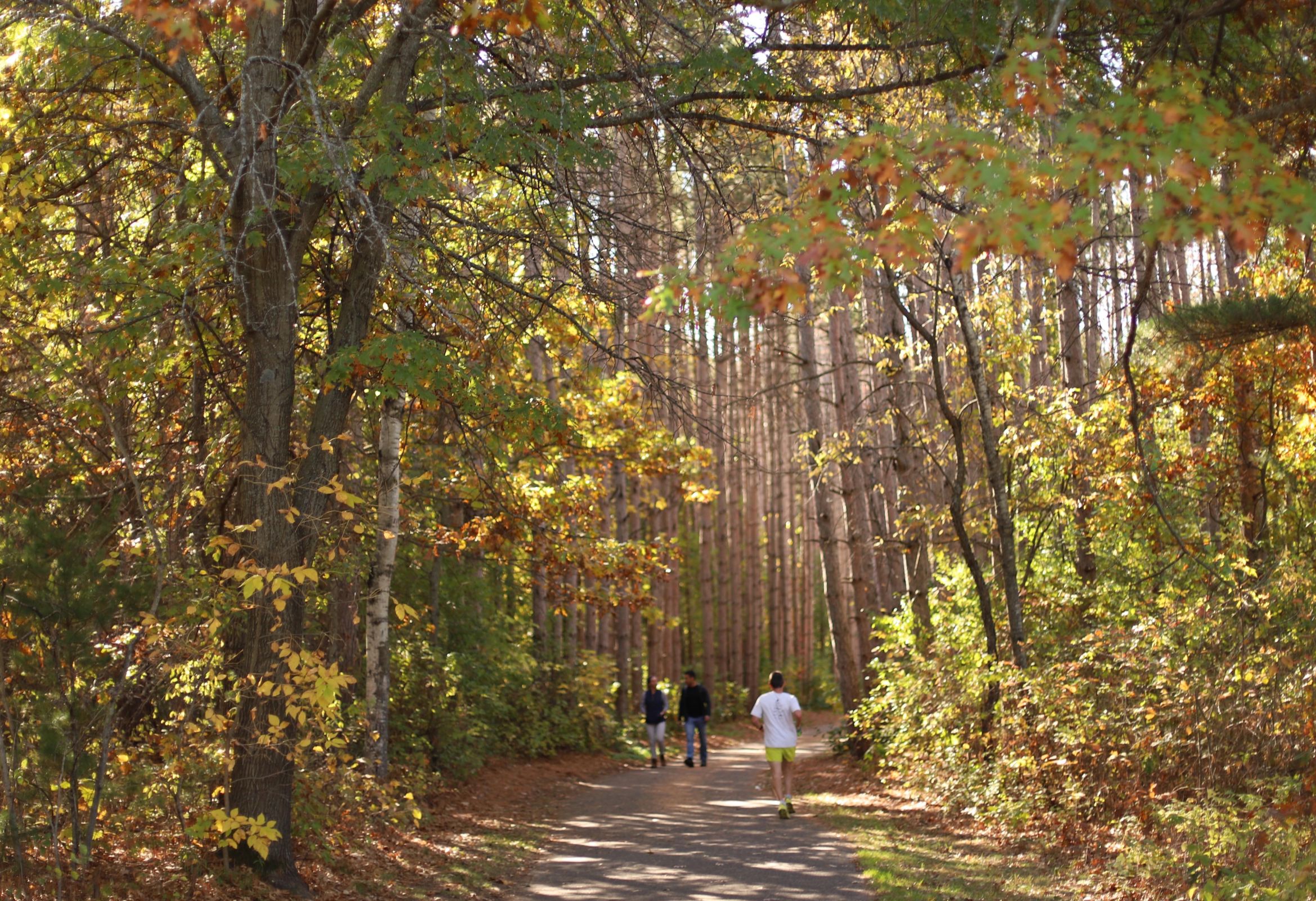 Shoreview, MN, has long been a community that has valued its outdoor amenities and Fall is a spectacular season to enjoy them. Just because the days are getting shorter and a chill may linger in the air does not mean you have to stay indoors. Get outside in Shoreview today - before the snow flies - again!
Parks galore
Outdoor recreation has always been a core value for Shoreview residents. The City has 11 parks, offering everything from basketball, tennis or pickleball, rapidly becoming extremely popular with all ages. Baseball, softball, and soccer/lacrosse fields are spread throughout the city. Several pavilions and shelters offer relaxing family picnics or group gatherings.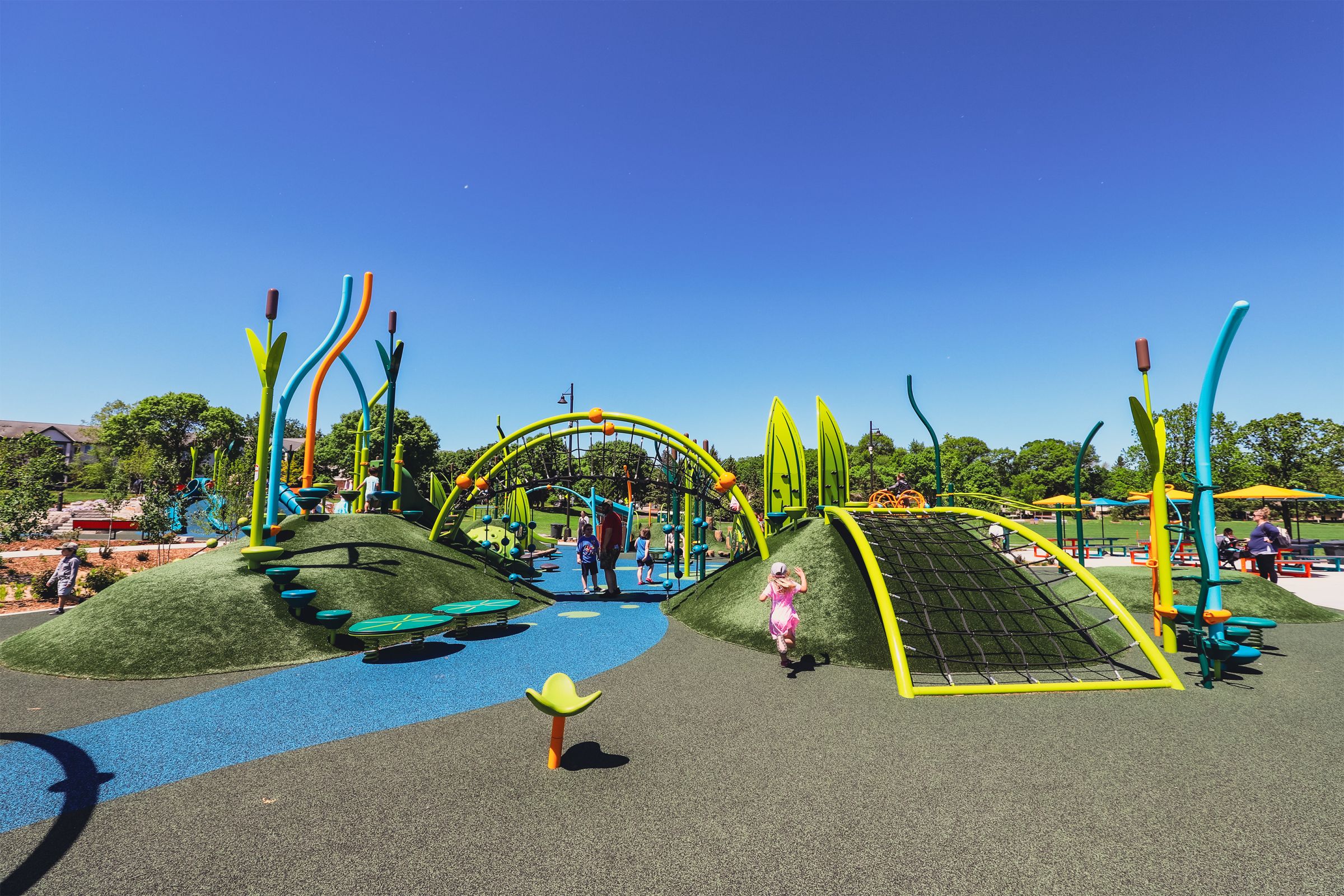 One park highlight is the Shoreview Community Center and Commons Park campus, which has been the focus of upgrades over the past few years. Phase One was a $3.5 million project completed in 2020 and included a pond, pickleball courts, nature playground, expanded plaza, sidewalk to the library and a new plaza-style skatepark behind the Community Center. A $3.6 million Phase 2 included the Shoreview Commons Destination Playground project, completed this past summer. The playground contains six different play areas, each connected by a network of trails. Children enjoy a treehouse play area, hillside slides, a mini zip line and a ninja warrior course. The unique features of destination playgrounds often incorporate a mix of manufactured equipment with natural elements or inherent natural surroundings. These attributes are not found in the typical playground, encouraging children to play more often or for more extended periods of time. Destination playgrounds often focus on inclusivity, with their design ensuring children with disabilities or cognitive issues will find fun and soothing opportunities.
Several Ramsey County Parks are within Shoreview's city limits and offer similar fun. True, it may be too cold to go for a swim in the Fall. But Island Lake County Park, Lake Owasso County Park, Turtle Lake County Park and Vadnais-Snail Lakes Regional Park provide excellent late-season fishing opportunities and even a chance to get the boat out one last time before storing it for the season.
Hike and bike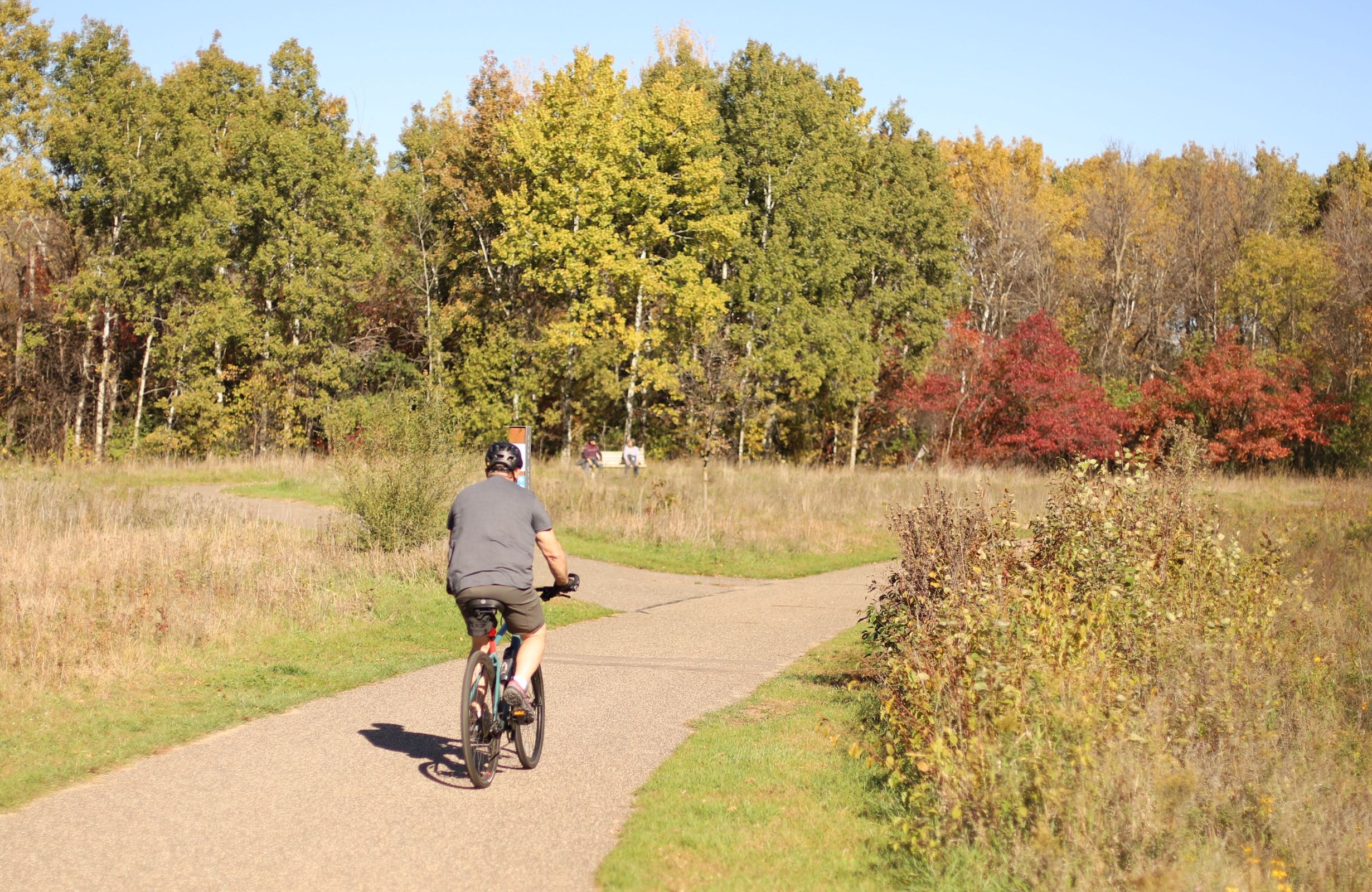 Hiking and bicycling are easy in Shoreview, with an elaborate system of over 60 miles of trails and sidewalks running through the city to connect the parks with shopping areas and a community center. The Rice Creek North Regional Trail is a paved trail running through the northern portion of Shoreview that offers nearly 14 miles of outdoor recreational pursuits.
Bicycling in the parks and throughout the community is a popular activity in Shoreview, reflected by being the first Minnesota city to be named a "Bicycle-Friendly Community" by the League of Minnesota Cities. Bicyclists can wind through the local trail system of nearly 60 miles of trails and sidewalks. The Tour de Trails biking event is an annual highlight showcasing the scenic trail system each summer as part of the Slice of Shoreview community festival.
Another fall favorite is to walk through the rows of apple trees at Shoreview's Victoria Valley Orchard. Beginning in late summer and extending throughout the Fall, visitors can stroll through the orchards for a taste of the natural outdoors before purchasing from the 21 varieties of apples grown here.
Outdoor paradise
With 18% of city land designated for parks and open space, Shoreview is truly an outdoor oasis amidst the Twin Cities. Visit us today to experience the natural wonder that is Shoreview!