How to Host Better Virtual Meetings
If you're like most professionals, you spent a lot of time in virtual meetings in 2020 and will in 2021 — more than you ever thought possible in, say, 2015. And if you're like most professionals meeting virtually, you've lamented the fact that they could be better.
Virtual meetings suffer many of the same drawbacks as traditional meetings, including poor organization, bloated time slots and disinterested attendees. But they also suffer from a batch of problems uniquely their own, including intermittent delays, connectivity issues and the dreaded patterns of ongoing interruptions.
And of course, virtual meetings aren't going anywhere. Many businesses that transitioned to a remote work environment will remain that way indefinitely, and even if they don't, you'll still be required to join and organize at least some meetings remotely in the future.
More Topics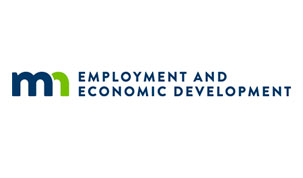 Dear Business Leaders, I wanted to share a new tool that we launched today, the COVID-19 Vaccine Connector, which will help Minnesotans find out when, where, and how to get their COVID-19 vaccine. The Vaccine Connector is the next step of the state's vaccination strategy to meet Minnesotans where they are and connect the...
2020 was a tough year for businesses of all sorts. Covid-19 decimated labor markets, stressed supply lines and, in some unlucky sectors, ground production to a halt. 2021 is a chance to forget last year's trials and to start fresh. Chances must be capitalized on to create change. You need to pu...